UNSUCCESSFUL AT WORK?
USE OUR TOOLS AND BE A SUCCESS
There are tools available which will help you easily get ahead at work.
Learning these powerful workplace tools at SCIENTOLOGY New Haven can help you…
• Raise your certainty for doing your job.
• Provide you with true job security.
• Foster success in your career.

SCIENTOLOGY New Haven offers you a short course that gives you the workplace tools you need for success as well as security in our workaday world.
You'll then become much better able to deal with the inevitable challenges of your job. Your morale and your confidence will rise.  You'll find, too, that you'll then have more personal drive to pursue success.
There are a lot of ideas out there about how to perform better in your job, but many of them have proven untrustworthy.  
Video: What is Scientology?
Scientology's workplace tools and techniques are unique.  They have been proven again and again to be highly practical and highly reliable.  They're the ones you can trust.
THE EXACT KNOW-HOW you need to be successful and secure in the workplace is contained in our short course: Personal Efficiency. 
Contact us to…
     • Obtain more information.
     • Sign up for this course.
UNCERTAIN OF YOUR WORKPLACE SKILLS?
Take this quiz to measure your skills for workplace success.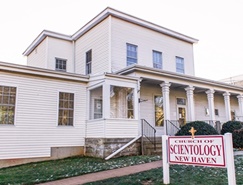 Come visit
Walk-ins welcome
980 Whalley Avenue
New Haven (Westville)
Service Hours
Monday - Friday 10:00 AM – 9:30 PM
Saturday & Sunday 9:30 AM – 6:00 PM
More information about this course and how it can really benefit you…YOU CAN USE Scientology discoveries to improve your performance and security in the workplace as well as that of coworkers and employees.  Work is stable and rewarding when you know how to handle it.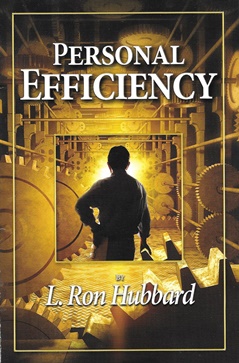 The know-how and the skills to deal well with the workaday world can be found in the Personal Efficiency Course which is based on the book The Problems of Work.  On this course you will learn how to…
• Handle confusions in the workplace.
• Increase your productivity to increase your value as an employee.
• Form smoother and more effective work relationships.
• Work in a manner that better ensures your job security.
• Start on a new job in a way that better ensures success.
• Improve your chances for career advancement.
This short course is available at the Church of Scientology, New Haven which is located at 980 Whalley Avenue in the Westville section of New Haven.  The cost of the course is $50 and takes half a day to complete.
Personal Efficiency Testimonials
"Problems of Work was a lot of fun just because it kind of just made life a game.  After reading that book, I'm like I don't have to wait for wonderful things to happen to me.  I can go create wonderful things.  And when you see the truth of life, you can then make better decisions about everything else.  I mean every single thing I put my mind towards just all of a sudden started to fly." The Problems of Work book buyer
"I first read the book, The Problems of Work, 20 years ago.  And I was feeling a little bit run down.  But I was only 25 years old.  How could you be tired?  I went, 'OK, this is simple, let me go try it.'  I felt completely better and I went, 'Oh my God' how could something so simple work so fast and then do exactly what it said it was going to do in the book?  I'm an engineer, I only do things that work.  And when I find something that just works and works and works, I keep applying it." The Problems of Work book buyer