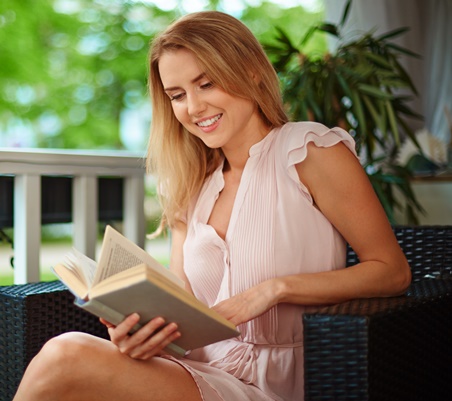 Beginning Books
by L. Ron Hubbard
Mind, Spirit and Life

The beginning books of Dianetics and Scientology contain new discoveries that you can use to achieve the personal happiness and freedom that come from truly understanding yourself.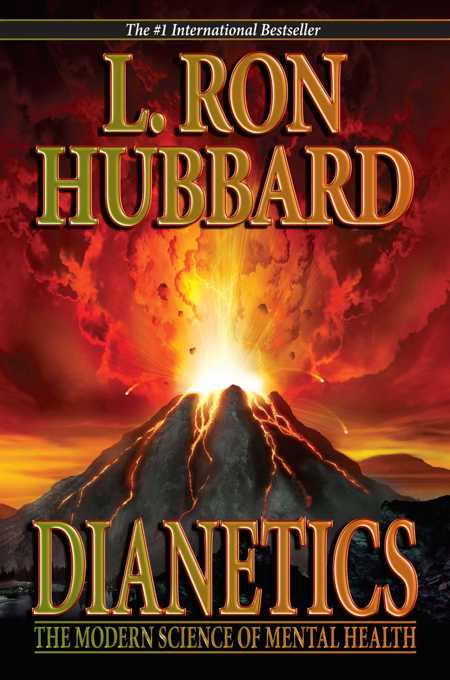 DIANETICS: THE MODERN SCIENCE OF MENTAL HEALTH

Containing discoveries heralded as greater than the wheel or fire, Dianetics has remained a bestseller for more than 60 years.  And with over 22 million copies in print, generating a movement that spans over 100 nations, it's indisputably the most widely read and influential book ever written about the human mind.
Here is the anatomy and full description of the reactive mind, the previously unknown source of nightmares, unreasonable fears, upsets and insecurities which enslave Man.  This book shows you how to get rid of it, and so achieve something Man has previously only dreamed of: the State of Clear.
__________________________________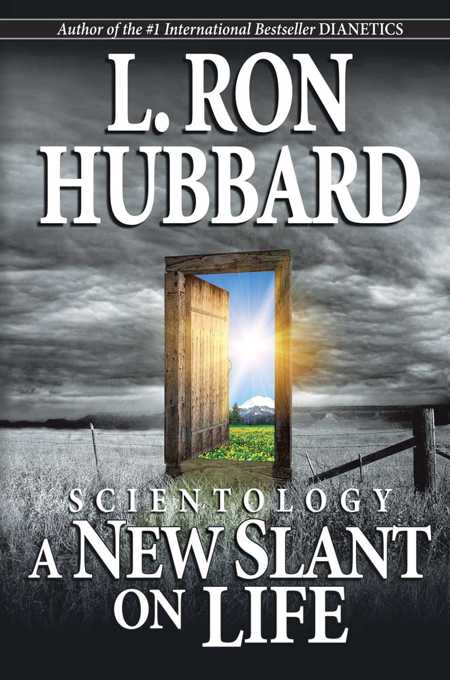 SCIENTOLOGY: A NEW SLANT ON LIFE
Scientology essentials for every aspect of life.  Basic answers that put you in charge of your existence, truths to consult again and again: Is It Possible to Be Happy?, Two Rules for Happy Living, Personal Integrity, The Anti-Social Personality and many more.  In every part of this book you will find Scientology truths that describe conditions in your life and exact ways to improve them.
__________________________________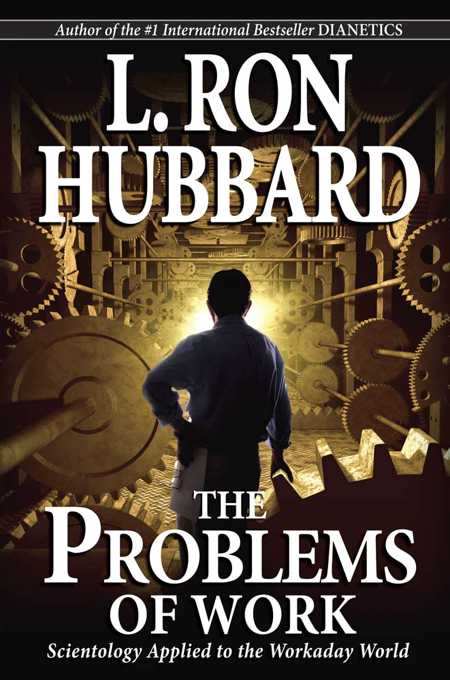 THE PROBLEMS OF WORK
SCIENTOLOGY APPLIED TO THE WORKADAY WORLD
As L. Ron Hubbard describes in this book, life is composed of seven-tenths work, one-tenth familial, one-tenth political and one-tenth relaxation.  Here, then, is Scientology applied to that seven-tenths of existence including the answers to Exhaustion and the Secret of Efficiency.  Here, too, is the analysis of life itself—a game composed of exact rules. Know them and you succeed.  The Problems of Work contains technology no one can live without, and that can immediately be applied by anyone in the workaday world.
__________________________________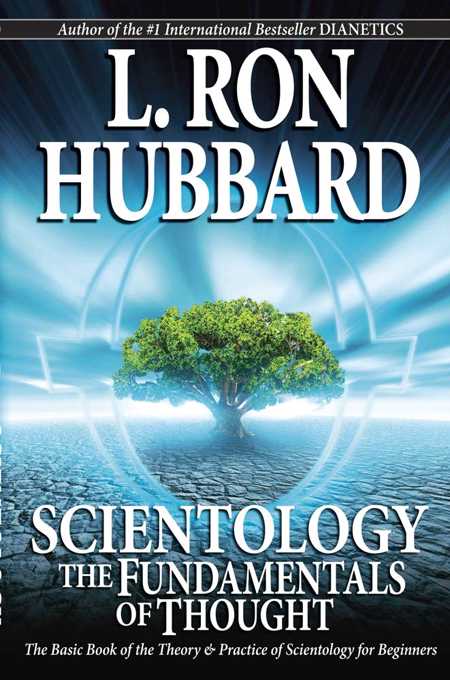 SCIENTOLOGY: THE FUNDAMENTALS OF THOUGHT
THE BASIC BOOK OF THE THEORY & PRACTICE OF SCIENTOLOGY FOR BEGINNERS
Designated by L. Ron Hubbard as the Book One of Scientology.  After having fully unified and codified the subjects of Dianetics and Scientology came the refinement of their fundamentals.  Originally published as a résumé of Scientology for use in translations into non-English tongues, this book is of inestimable value to both the beginner and advanced student of the mind, spirit and life.  Equipped with this book alone, one can begin a practice and perform seeming miracle changes in the states of well-being, ability and intelligence of people.  Contained within are the Conditions of Existence, Eight Dynamics, ARC Triangle, Parts of Man, the full analysis of Life as a Game, and more, including exact processes for individual application of these principles in processing.  Here, then, in one book, is the starting point for bringing Scientology to people everywhere.
__________________________________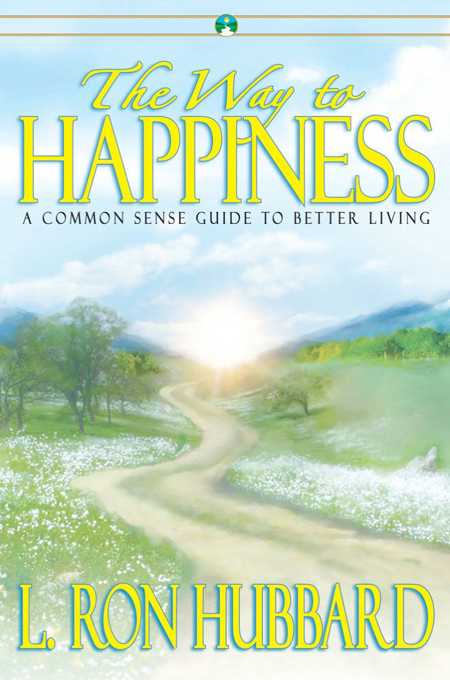 THE WAY TO HAPPINESS
A COMMON SENSE GUIDE TO BETTER LIVING
The choice of actions and decisions requires skill and wisdom, not just self-interest or just group interest.  Containing 21 precepts, The Way to Happiness helps guide one in those choices encountered in life. This might be the first nonreligious moral code based wholly on common sense.
__________________________________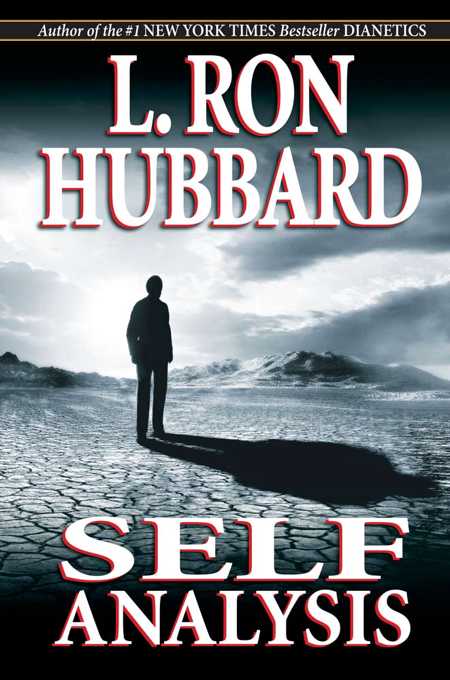 SELF ANALYSIS
Using this book, through a series of light yet powerful processes applied for as little as half an hour a day for two weeks, an individual on his own can markedly raise himself on the Tone Scale and can pull himself out of almost anything.
__________________________________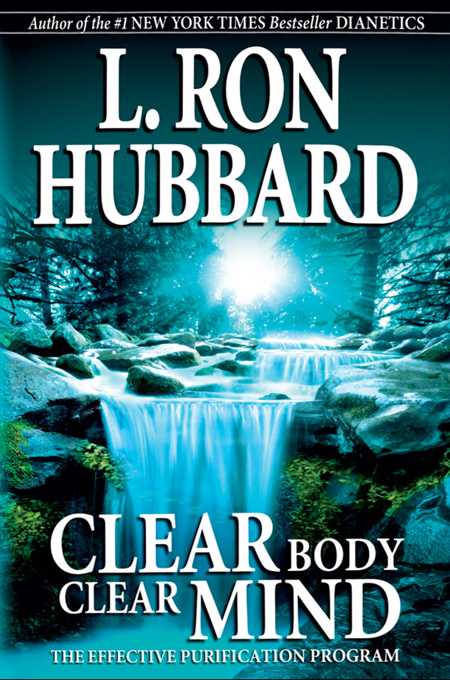 CLEAR BODY, CLEAR MIND
THE EFFECTIVE PURIFICATION PROGRAM
Do you feel less alert and aware than you used to?  Tired or drained of energy for no apparent reason?  Wooden or even lifeless?  Our brand new edition of Clear Body, Clear Mind contains the solution.
The truth is, our world is swimming in toxic substances: recreational and pharmaceutical drugs, pollutants, household chemicals, food preservatives and on and on.  These substances can lodge in your body for years, dull your senses, reduce your ability to think clearly and worse, prevent any advancement in mental and spiritual well-being.

Clear Body, Clear Mind by L. Ron Hubbard gives a full description of the Purification Program, an all-natural regimen designed to eliminate the accumulated drugs and toxins from your system and free you from the devastating effects they have on the body, mind and spirit.
Tens of thousands of people from all over the world and all walks of life report life-changing results from this program, including:
• Ability to think clearly
• Increased energy, enthusiasm and vitality
• Greater mental alertness and ability to concentrate
• Dramatically improved general health and happiness
• A more positive attitude toward life
• A heightened sense of spiritual well-being
Discover for yourself the miracle of the Purification Program with Clear Body, Clear Mind by L. Ron Hubbard.