STOP STRUGGLING
LEARN HOW TO LEARN
USE OUR STUDY TECH
Studying does not have to be hard.  You don't have to struggle learning new things.
Learning how to study effectively and effortlessly at SCIENTOLOGY New Haven can help you…
• More easily learn what you're studying.
• Fully understand that material.
• Be able to apply that material.

With the right study skills, you can easily learn any subject.
The Scientology study technology that is taught at SCIENTOLOGY New Haven can help you learn and master any subject with ease.
There are many ideas out there about education - the optimum number of students for a teacher, the best way to structure a curriculum, what a good text book should contain, the types of facilities to which students should have access, etc. - but none of them gives you an actual technique you can apply to learn anything and learn it easily.
Video: What is Scientology?
Scientology's Study Technology does just that.  It is unique.  No one has anything like it, and it has been proven again and again to be highly practical and highly reliable.  It is something you can trust.
Video: Tribute by a College Student
THE EXACT KNOW-HOW you need to study effectively and effortlessly is contained in our short course: The Basic Study Manual.Contact us to…
     • Obtain more information.
     • Sign up for this course.
UNCERTAIN OF YOUR LEARNING AND STUDY SKILLS?
Take quiz to learn how effectively you can study.
Come visit
Walk-ins welcome
980 Whalley Avenue
New Haven (Westville)
Service Hours
Monday - Friday 10:00 AM – 9:30 PM
Saturday & Sunday 9:30 AM – 6:00 PM
More information about this course and how it can really benefit you…THE BASIC FACT is that students fail to learn because no one ever taught them how to learn—that is, how to identify the barriers to learning and how to overcome those barriers.
What are these barriers to learning?  The answer is found in Study Technology.
Developed by American author and educator L. Ron Hubbard, Study Technology is not just another method of study.  It allows a person to learn any subject successfully, empowering them to achieve the goals they have set in life for what they want to be and what they want to do.
Study Technology consists of tools and techniques which can be used to improve a person's ability to understand and to use the materials they read and study.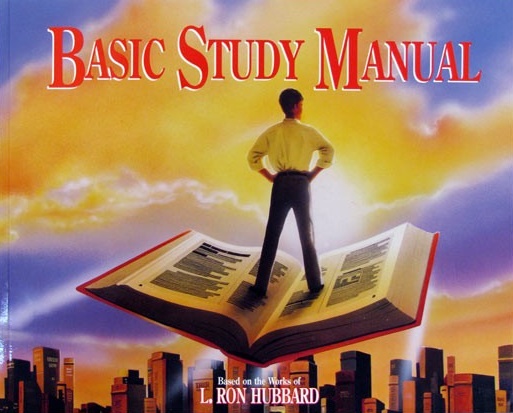 The basics of Study Technology can be found in the Basic Study Manual Course.  On this course you will learn…
 • The three barriers to study.

 • How to identify each of these barriers.

 • How to remedy each of these barriers.

This course is available at the Church of Scientology, New Haven located at 980 Whalley Avenue in New Haven.  Costs include $14.95 for the Basic Study Manual in softcover, $15 for the course workbook and $200 for the course.
Our service hours are 10:00 AM – 9:30 PM, Monday - Friday and 9:30 AM – 6:00 PM, Saturday and Sunday.  For your convenience, your study schedule can be tailored within our service hours to fit into your life.
Basic Study Manual Testimonials
"I am the founder of a technology company that grew from two employees to 1,200 in just over three years.
"I never attended college and I attribute much of my success to my education at the Delphian School in Oregon, which trains its students in the use of L. Ron Hubbard's Study Technology.  This technology allows you to get the most out of any subject.  Knowing it, I was able to accomplish my post-high school education on my own.
"Being able to thoroughly understand any subject you tackle is an invaluable skill and L. Ron Hubbard's Study Technology made this possible for me." —S.D., Founder, Multinational Internet Service Provider
"School had been very difficult for me and I was just barely making a passing grade.  I was always upset and frustrated.  Then I did an Applied Scholastics course called Study Skills for Life.  I never had so much drive and I had never been so excited about studying.  After doing that course and applying Study Technology I enjoyed studying everything.  I then did the Basic Study Manual course and I moved faster than ever on my studies.  Study Technology has given me the tools to make my dreams become reality." —Y.A., High School Student
"With Study Technology, I am flabbergastingly quick at learning new things.  One great example is when in three days, after studying the definitions of the words used in programming websites for the Internet, I created an awesome website, which incorporated my writing ability and 3D graphic artistry.  I had no previous experience whatsoever with any type of programming prior to this endeavor.
"This school, with its truly workable Study Technology, really deserves an award.  Believe me, I know." —High School Freshman, Age 15
"A marked difference in my ability as a student was made upon the completion of my study of the Basic Study Manual.  This book was not long-winded, esoteric or complex.  It was quite the opposite. The simplicity of the writings, and the information contained therein, completely changed the way I studied.  Since I have applied the information my ability to study, as well as my affinity for studying, has greatly improved." —T.S., Age 17