DON'T DITCH YOUR DREAMS
USE OUR POWERFUL KNOW-HOW TO REALIZE YOUR DREAMS
Turn those dreams into goals you can see clearly how to reach.
Learning our powerful and practical know-how at SCIENTOLOGY New Haven will help you…
• Create a realistic plan to attain goals.
• Deal with any obstacles along the way.
• Make your life dreams come true.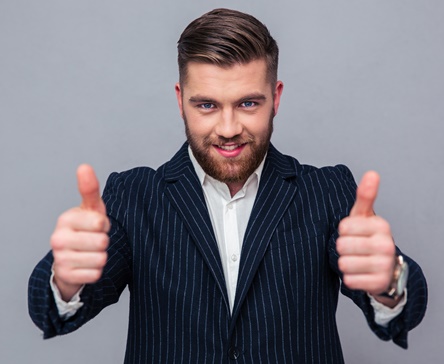 SCIENTOLOGY New Haven offers you a short course that gives you the know-how and tools you need to make your dreams and goals a reality.
Your happiness and your security in life are related to your ability to set survival objectives across the various parts of your life, and then achieve them.  The factors you need to know to reach your goals are available in Scientology.  If you learn them and use them, you'll be able to achieve that better life you've always dreamed of.
There are many ideas for setting and achieving objectives, but they often prove untrustworthy. Scientology's techniques for setting and achieving objectives are highly practical and highly reliable.  They're the ideas you can trust.
Video: What is Scientology?
Video: Tribute by an Optometrist
THE EXACT KNOW-HOW you need to set and achieve your objectives is contained in our short course: Setting and Achieving Your Goals.  Contact us to…
     • Obtain more information.
     • Sign up for this course.
UNCERTAIN OF YOUR SKILL TO ACHIEVE GOALS?
Take quiz to measure your skill in setting and achieving goals.
Come visit
Walk-ins welcome
980 Whalley Avenue
New Haven (Westville)
Service Hours
Monday - Friday 10:00 AM – 9:30 PM
Saturday & Sunday 9:30 AM – 6:00 PM
More information about this course and how it can really benefit you…WITHOUT GOALS AND aspirations you can feel lost in life.  People who are not actively working to achieve an objective are unhappy.  Yet all too often, people set objectives and, despite making an effort, fail to attain them.  Why is this?  What is the solution?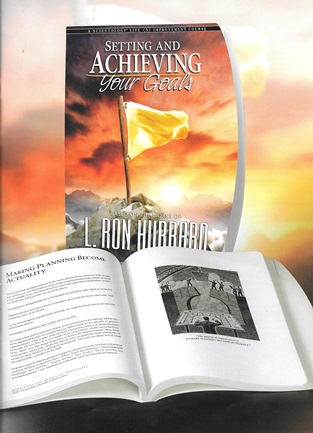 The answers to these questions can be found in the Setting and Achieving Your Goals Course.  On this course you will learn...
• The organizational factors needed in achieving your goals.
• Why working hard towards your goal doesn't always work.
• How to develop a plan with actionable steps to reach your goals.
With the know-how you will learn on this course, you can formulate, plan out and accomplish goals that were previously only a dream.This short course is available at the Church of Scientology, New Haven which is located at 980 Whalley Avenue in the Westville section of New Haven.  The cost of the course is $50 and takes four days part time to complete.
Our service hours are 10:00 AM – 9:30 PM, Monday - Friday and 9:30 AM – 6:00 PM, Saturday and Sunday.  For your convenience, your study schedule can be tailored within our service hours to fit into your life.
Setting and Achieving Your Goals Testimonials
"This was a great course.  Before it was always hit or miss on my goals with no understanding of why.  Now, after doing this course, I can look back and see exactly what happened.  I also now know how to keep things in my life moving on this current upswing I am experiencing.  My goals have never been clearer and felt so easy to obtain." S.D."This course clarified so many things for me.  The technology was a breakthrough since, in the past, goals and the way I want things to be were distant and unattainable.  Now I have simple, real-world technology to create what I want." V.J."I actually feel a little silly about how I have been approaching life.  It actually isn't hard to take control and achieve any goal.  This course made that abundantly clear.  Now it is time to get moving and use it." R.S.