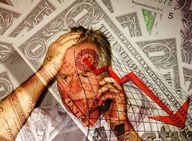 CONQUER YOUR FINANCES
  USE OUR KNOW-HOW TO HANDLE FINANCIAL PROBLEMS
You can easily learn how to free yourself from financial stress.
Learning financial know-how at SCIENTOLOGY New Haven can help you…
• Relieve the stress of financial emergencies.

• Regain control of your finances and of your life.
• Get out of and stay out of your financial messes.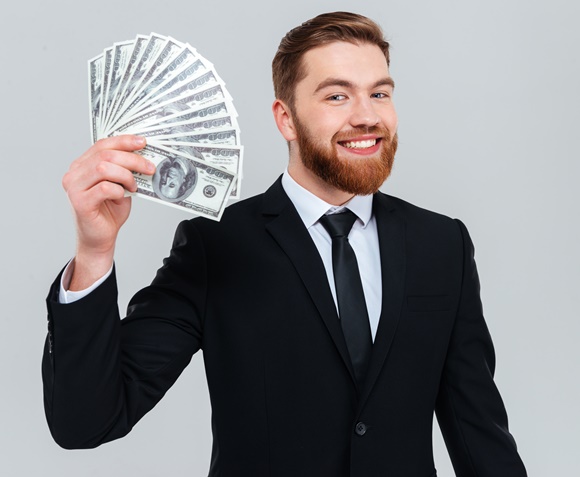 With the right tools and know-how, you can solve your financial problems and ensure they won't recur. You can overcome your financial stress, undo any current financial messes and handle any pressing creditors.
You don't need to continue living under the stress of financial insecurity.
There are many ideas out there about managing your finances, but too many of them have proven untrustworthy. Scientology's know-how for managing personal finances and solving financial problems is based on the actual laws of finance. It is knowledge that is proven to be highly practical and highly reliable. It is knowledge you can trust.
Video: What is Scientology?
Video: Tribute by a Businessman
THE EXACT SKILLS you need to deal with any financial situation are contained in our short course: Scientology Tools for Overcoming Financial Stress.  Contact us to…
     • Obtain more information.
     • Sign up for this course.
UNCERTAIN OF YOUR FINANCIAL SKILLS?
Take quiz to measure your skill in managing your finances.
Come visit
Walk-ins welcome
980 Whalley Avenue
New Haven (Westville)
Service Hours
Monday - Friday 10:00 AM – 9:30 PM
Saturday & Sunday 9:30 AM – 6:00 PM
More information about this course and how it can really benefit you…IS YOUR LIFE afflicted by the stresses and strains of financial emergencies?  If you are ending up with your attention on "finance" rather than living your life to the fullest, you need the know-how and tools to set you on the road of happiness.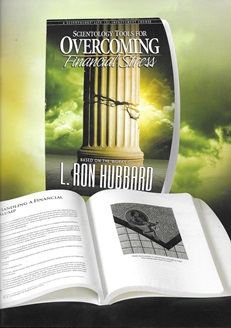 This know-how and these skills can be found in the Scientology Tools for Overcoming Financial Stress Course. 
On this course you will learn:
• How to deal with a financial emergency.
• The precise actions to undo a financial mess.
• The key to financial prosperity for any person.
When you know and understand the basics of financial management, you can control your own prosperity and create a stress-free financial climate.
This short course is available at the Church of Scientology, New Haven which is located at 980 Whalley Avenue in the Westville section of New Haven.  The cost of the course is $50 and takes seven days part time to complete.A prerequisite for this course is Formulas for Living ».
Our service hours are 10:00 AM – 9:30 PM, Monday - Friday and 9:30 AM – 6:00 PM, Saturday and Sunday.  For your convenience, your study schedule can be tailored within our service hours to fit into your life.
Scientology Tools for Overcoming Financial Stress Testimonials
"This was such a great course.  The references were really very spot on and helpful for my current scene.  I had actually gone into despair and this course brought me up to being willing and able to handle it." S.Z."These are real solutions to my stress.  I can do this!  I'm already doing it!  I've read so many books or parts of books on finances and always felt totally overwhelmed, not knowing where to start.  By the end of this course I felt much more in control.  The Scientology Tools for Overcoming Financial Stress Course is simple and workable.  I got right into action and I felt so much better." M.B."The tools provided are easy to understand and I'm very excited to apply them.  I think that confronting finances is a problem that almost everyone faces and this course definitely makes it easier to confront stress head on." S.M.