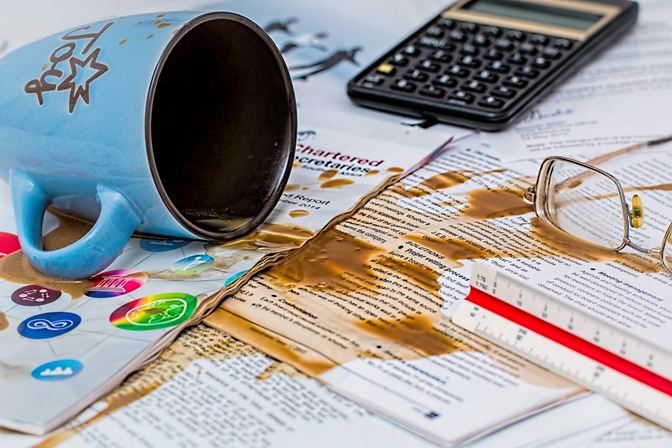 STOP MESSING UP IN LIFE
USE OUR ETHICS FORMULAS 

TO MAKE THE RIGHT MOVES
Feel like you're always messing up?
Learning powerful tools for knowing the right move, the best move, the most ethical move you can make in any situation means you can have…
     • A better, fuller life. 
     • More happiness.
     • More success.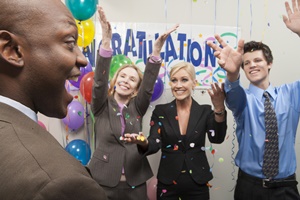 With the right ethics know-how and tools, you can better understand any situation you are in—whether good or bad.  With that know-how and those tools, you would have a better idea of what steps would help you improve the situation and what steps would not help or even make the situation worse.
SCIENTOLOGY New Haven offers you a short course on ethics know-how that includes the knowledge of a natural law that shows that every part of your life at any particular time is in one of twelve specific conditions.  For each of these conditions, there are specific ethics formulas that you can apply to improve your situation, regardless if it is already good or if it is bad.
Video: What is Scientology?
Video: Tribute by an Optometrist
THE EXACT KNOW-HOW you need to take the right steps to a better life is contained in our short course: Formulas for Living.  Contact us to…
     • Obtain more information.
     • Sign up for this course.
DO YOU TAKE THE RIGHT STEPS IN LIFE?
Take quiz to see if you normally take the right steps in life.
Come visit
Walk-ins welcome
980 Whalley Avenue
New Haven (Westville)
Service Hours
Monday - Friday 10:00 AM – 9:30 PM
Saturday & Sunday 9:30 AM – 6:00 PM
More information about this course and how it can really benefit you…IF PERSONAL RELATIONSHIPS go wrong, what should you do?  If you are in debt, how should you handle it?  If your job goes sour, how can you straighten it out?  There are exact formulas for those situations and any others—precise steps, based on natural laws, that work every time.Find out how to gain control of any condition or circumstance.  Learn the practical formulas that reverse bad conditions and strengthen good ones.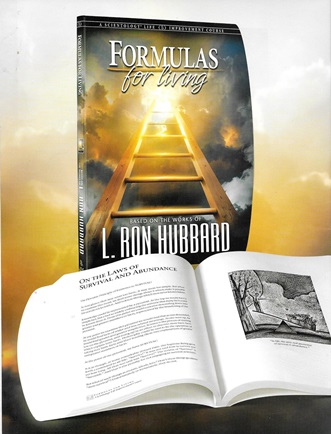 The know-how of conditions and their formulas can be found in the Formulas for Living Course.  On this course you will learn…
• Laws that govern success.
• Determining an activity's condition.
• Formulas to guide your actions.
When you know and apply the knowledge in this course, you can sort out any bad state of affairs and strengthen all positive ones.  Your life can rise to newfound heights.This short course is available at the Church of Scientology, New Haven which is located at 980 Whalley Avenue in the Westville section of New Haven.  The cost of the course is $50 and takes four days part time to complete.
Our service hours are 10:00 AM – 9:30 PM, Monday - Friday and 9:30 AM – 6:00 PM, Saturday and Sunday.  For your convenience, your study schedule can be tailored within our service hours to fit into your life.
Formulas for Living Testimonials
"Formulas for Living is a must-do course for everyone. Past failures had given me a great lack of confidence in my abilities to succeed since I did not know exactly what I had done when I succeeded and what actions caused me to fail.  This lack of knowledge had been holding me back from brighter opportunities and greater risks.  Now, with the exact steps to take to prevent failure and ensure success, I am more confident in my abilities to handle any situation, whether threat of failure or accelerating success.  I am ready to dive into life head-on!" E.K."This course was so helpful.  It gave me a new way to look at life.  Number 1, the only true
survival is through abundance. I had always looked at life as 'what I needed to just get by.'  Number 2, these formulas when applied in order, step by step, work every time.  I know now that I have the technology to improve any and all areas of my life.  No more hiding.  No more guessing." V.J."This course was very powerful.  I was able to learn how to take something from nothing and make it grow to unlimited proportions or take something broken and turn it around or take something that is doing well and make it do better.  Who wouldn't want to know how to do that?" J.P.