ARE YOU NOT BEING UNDERSTOOD?
LEARN OUR POWERFUL COMMUNICATION SKILLS
WATCH VIDEO: COMMUNICATION
COMMUNICATION SKILLS THAT YOU NEED
What is the best way to communicate?How can you improve your communication skills?  Where do you learn how to communicate?Greatly improving your communication skills at SCIENTOLOGY New Haven can help you…• Get your ideas across clearly.• Avoid being misunderstood.• Solve problems in any relationship.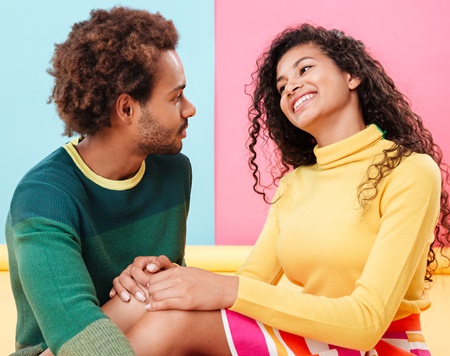 Learning what good communication really is and knowing the best way to communicate and how to improve your communication skills will enable you to have a better quality of life. SCIENTOLOGY New Haven offers you a short course where you can learn how to communicate effectively, and that's essential for success in any part of your life. You don't have to continue not being understood by others.
Scientology's communication technology can help you communicate effortlessly and well. As you learn to communicate more effectively, you'll develop a better understanding with others, your morale will be boosted and you will be increasingly successful.
Video: What is Scientology?
There are a great many ideas in circulation about how to communicate, but most have proven to be untrustworthy. Scientology's communication technology is unique. It offers you a breakthrough for all of your relationships, personal, romantic or business. This technology is proven to be both highly practical and reliable. It is something you can trust.
Video: Tribute by a Chiropractor
THE EXACT SKILLS you need to be a really effective communicator are contained in our short course: Success through Communication Course.  Contact us to…
     • Obtain more information.
     • Sign up for this course.
UNCERTAIN OF YOUR COMMUNICATION SKILLS?
Take quiz to measure your communication skills.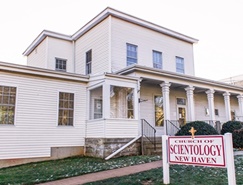 Finally, be understood.Call (203) 387-7670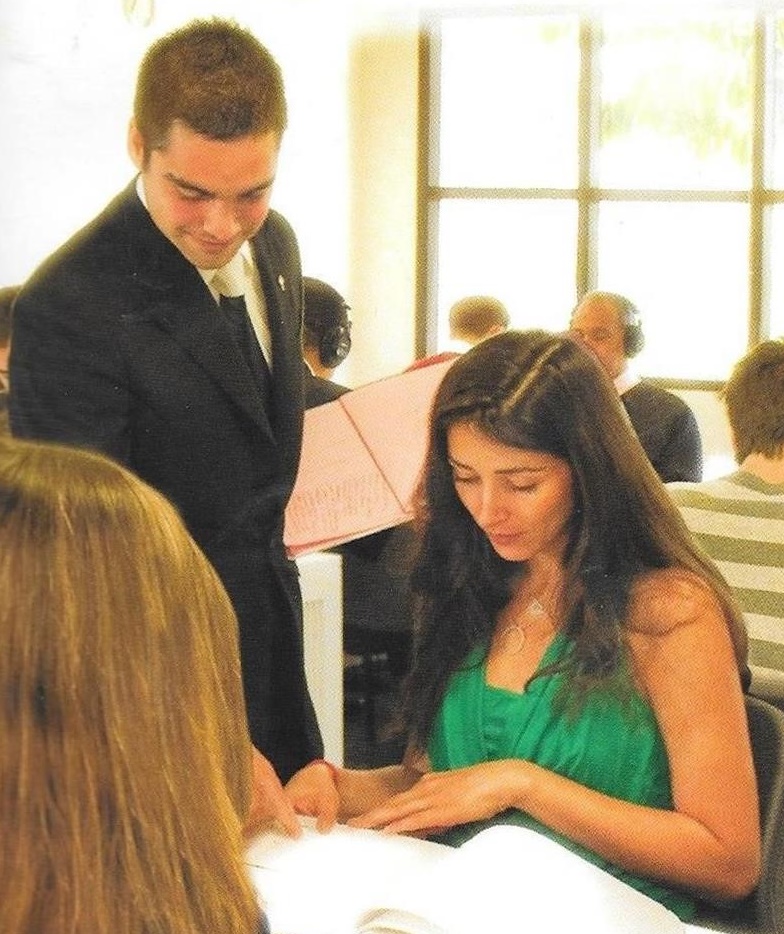 Come visit
Walk-ins welcome
980 Whalley Avenue
New Haven (Westville)
SERVICE HOURS
Monday - Friday 10:00 AM – 9:30 PM
Saturday & Sunday 9:30 AM – 6:00 PM
More information about this course and how it can really benefit you…LEARN TO REALLY communicate with people.  It is more than just speaking and listening.  But what exactly is it, and how does it really work?The answer to that question is one of the great discoveries of Scientology, a breakthrough that affects virtually every living being.
This discovery and how to apply it effectively can be found in the Success through Communication Course.  On this course you will learn how to…
• Start a conversation.
• End one smoothly.
• Get your ideas across.
• Handle upsets.
• Be comfortable in anyone's presence.
This short course is available at the Church of Scientology, New Haven which is located at 980 Whalley Avenue in the Westville section of New Haven.  The cost of the course is $100 and takes one week part time to complete.Our service hours are 10:00 AM – 9:30 PM, Monday - Friday and 9:30 AM – 6:00 PM, Saturday and Sunday.  For your convenience, your study schedule can be tailored within our service hours to fit into your life.
Get your ideas across.

Call (203) 387-7670 
Success Through Communication Testimonials
"I have learned that communication is a great tool that I can use for business, for my daily life and to be successful with others.  Communication is a must for everyone who wants to succeed in life.  I also learned how to start and finish conversations with strangers.  I recommend everyone take this course—for their own good as well as for the good of others.  We could have a more harmonious world if they did so." —Z.V."I feel like I have improved in my communication skills.  I can actually stay still as I'm talking to someone.  I don't get nervous.  Good communication skills make a difference and can change a person's life.  I will apply everything I learned on this course.  And the more I use my new skills, the more I will improve my life through communication!" —D.K.
"I used to be afraid to start up a conversation.  Then I did the Success through Communication Course and now I can start conversations, continue them, and end them with complete confidence.  Before the course, people had a hard time understanding me and I'd have to repeat myself often.  It's all different now because I can communicate and get my point across." —G.T."Before I did the Success through Communication Course it was very hard for me to relay my ideas.  I felt intimidated around some of the people I work with and often wouldn't say anything in meetings just because I didn't know how to express myself.  Now it's different—I am comfortable in conversations." —K.D.